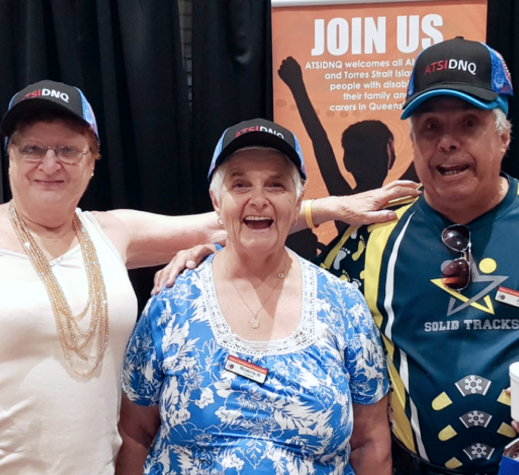 Aboriginal and Torres Strait Islander Disability Network of Queensland
ATSIDNQ is a network of Aboriginal and Torres Strait Islander people with disabilities and their families and carers.
The Network is a culturally safe space for members to connect, share and raise awareness of issues they are facing.
The Network gives members the opportunity to celebrate their strengths, share their stories with others and contribute to the conversation about disability in positive ways.
The Network has Indigenous staff who work with members to understand the variety of issues they face so they can feed back this information to government and policy makers.
The Network gives members a voice!
To find out why becoming a member will benefit you, go to About ATSIDNQ.
You can become a member of the Network by filling in a membership application.
Also have a button where people can COME JOIN US and sign up for membership.
Latest Events/ News
ATSIDNQ attends events which includes yarning groups, disability expo's, community events and NAIDOC. Attendance at these events, gives ATSIDNQ, our members, families and communities to be a part of the social fabric which promotes what we do and how we support our people.